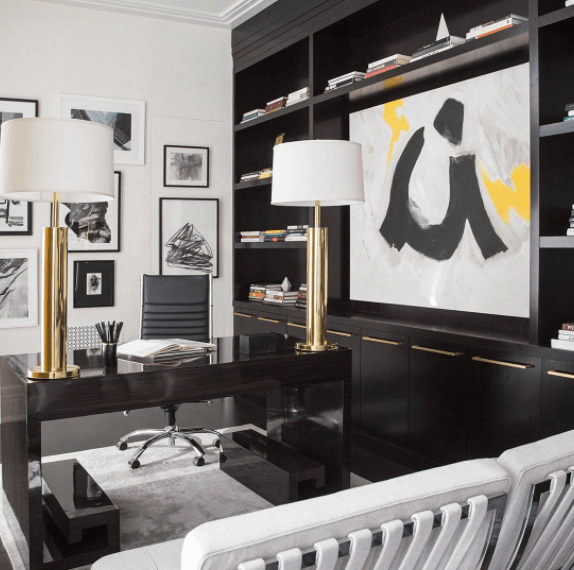 Office decor plays a significant role in the mindset of employees. The way an office looks and feels can inspire a workforce for better and improve employee moods. It is because a decorated office is much more than just aesthetics.
It's the aesthetics combined with utility, which makes or breaks an employee's enthusiasm to get to work. A beautifully equipped office also has positive effects on employee productivity and better hiring as well.
Your office decor must say a lot about your office environment. Whether you offer a relaxing work vibe, a casual office setting, a fully serious professional outlook, etc. Your decor must speak of your brand and this means having an ample understanding of workplace decor
Animal wall art
If you want to bring nature inside your office or your company mascot is an animal, buying animal wall art is a great option. You're not just limited to paintings of animals either, as 3D sculptures of animals or birds can add a lot of interest to the walls of your office. The great thing about animal art is that it looks alive and brings personality. 
Check out our Collection of Animal art
Abstract Art
Abstract art is art that does not attempt to represent an accurate depiction of a visual reality but instead use shapes, colours, forms and gestural marks to achieve its effect. When choosing abstract Art for the office space, you should be guided not by personal preferences, but by a desire to create a positive atmosphere of goodwill. It is important to make the right impression on a partner or client and help them feel relaxed and welcomed. Think, what type of impression you want to create, and choose artworks depending on it: bold or bright colors for innovation or creativity, black and white for credibility, or pastel for tolerance.
Check out our collection of  Abstract art.
Inspireant collection for entrepreneurs
No matter what your organizational goals are, employee motivation can make or break a deal for you. Employee motivation is a critical factor that improves the performance and goodwill of your company. Companies use different approaches to keep their workers engaged and motivated. Some encourage them by giving cash rewards, while others grant promotions and other benefits to keep them happy.  
Did you know there is one thing that acts as a constant reminder that hard work can go a long way? Yes, you guessed that right. We're talking about inspirational wall decor or inspirational posters that you see in most of the offices today.  The purpose of these inspirational wall quotes and inspirational frames for office is to keep fueling your worker's motivation so that they can contribute their best. An independent research study concluded that working in an office with inspirational signs and inspirational wall posters increased the worker's performance ratio by a massive 33%. 
Apart from that, walls without any inspirational artwork look boring and unexciting. And the best way to adorn them is by using some eye-catching inspirational office decor. 
Check out our collection of  Inspirational art
In order to make paintings in the office look harmonious, it is necessary to develop a strong art concept and select paintings thoroughly. That way all office paintings will match each other. When selected and placed properly, the paintings become a logical part of the entire office environment.
At Maverick & Blueberry, we offer creative masterpieces that are reproduced onto some of the finest materials and substrates available. In addition, our unique blend of engineering and artistic creativity means we love being super precise on the details.
Continue reading