5 Reasons More Is Better When It Comes to Natural Light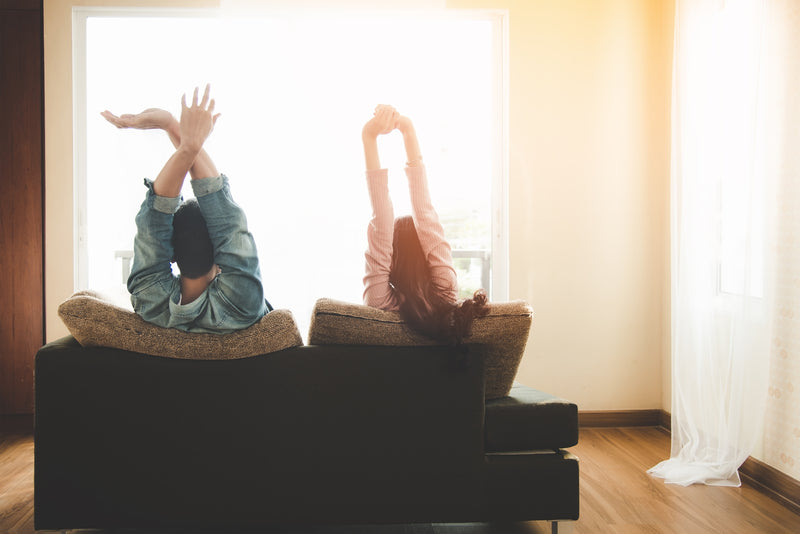 Incorporating more natural light into your living space is good news for your health, wallet, and overall quality of life. Unfortunately, not every interior spaces is designed with natural light in mind. Most designers face a challenge with changing up the lighting in a room, and many want to include more natural light, but struggle in finding ways to do so. But you mustn't disregard the importance of natural light, not only in design, but for health and happiness, and below we'll show you why.
1. Energy Efficient
A study by the Energy Center of Wisconsin showed that by daylighting, a practice of utilizing the natural light as opposed to artificial light, households saved an average of 25% on their electricity bills. Some techniques include new window treatments, skylighting, sliding .or glass-paneled doors, mirrors, paint, furnishings, and materials. All of these can manipulate natural light in an optimal way for an efficient solution that saves you money.
2. Health Benefits
Not only is natural light proven to be beneficial for our physical health, but also our mental health. The body aligns itself to the environment by the light it's exposed to. This harmony helps the body sleep better and be more alert in the daytime. Exposure to natural light has been proven to reduce stress in the body as well.
3. Aesthetics and Design
Natural lighting can be a designer's best friend. It does so much to a space and yet, it is often overlooked. Natural light can give the room a comfy and inviting feel. It can emphasize a design feature in different ways throughout the day, and designers often play around with this principle when designing a living space. Bright spaces are a precedent to cheerful events and happy feelings.
4. Productivity
Studies prove that increasing natural light in any space will increase productivity. While home is not always a place for work, it's never a bad thing to be productive wherever you are. Because of its health benefits and circadian rhythm regulation, natural light makes for a more energetic person throughout the day.
5. Light = Happiness
Sunlight will help in the production of the happiness hormone serotonin. This hormone fights Seasonal Affective Disorder, which is a type of depression triggered by the seasons and relating to the lack of sunlight in the winter months. 
It's clear that natural light is beneficial in all areas of our life. Since we get light from outside, we need to focus on creating a naturally lighted environment in our home. Whether it's through throwing out your curtains and shades, or painting the window frames a lighter color, the benefits will be at your home the very same day.
Resources: