Home Redecorating Ideas That Say Anything But "Old Lady"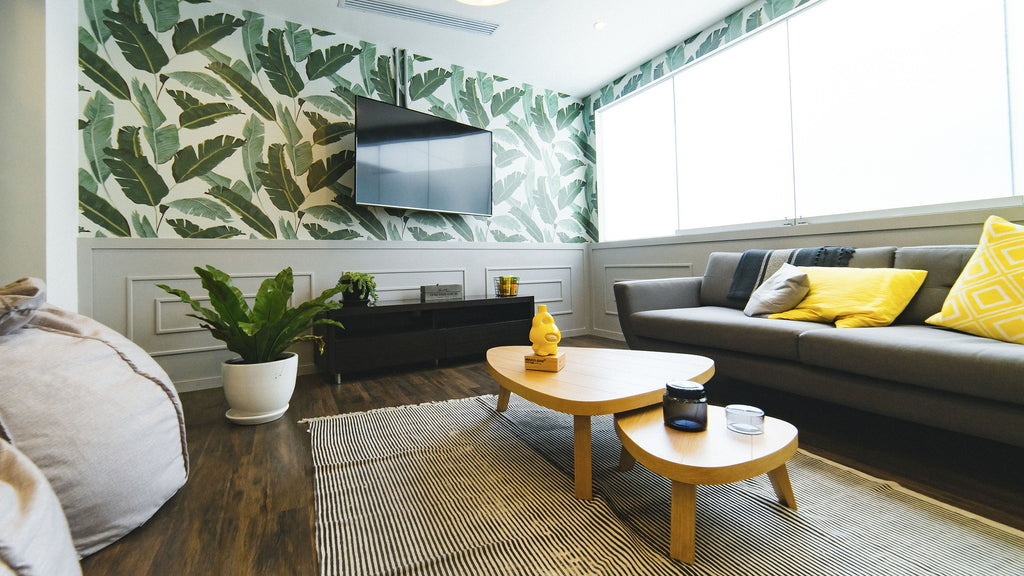 Once the kids are grown up and gone, and parents have a quiet — and strangely still — house to themselves, it doesn't take long to realize that your home has become a little outdated. In other words, congratulations: you have an "old lady house."
Feeling embarrassed? There's still hope. Your home doesn't have to look as old as you are. Between getting cash from a life settlement and a wealth of free time, retirement is the perfect time to update your home. So let's get started!
Modern Wallpaper
It's likely that your walls are all painted beige or feature old wallpaper on the trip of the ceilings. Although wallpaper is making a comeback, it's received an update — and replacing the old with the new can greatly enhance the look and feel of your home. If you like the idea of an accent wall, try wallpaper with oversized florals in a guest bathroom, or chevron print in the living room or entryway.
Generally speaking, neutral wallpapers can be used on all four walls of the room, but bolder prints should be used for an accent wall to prevent it from overpowering the space.
Metallic Backsplash
Kitchen walls are some of the dingiest looking walls in the average house — to say nothing of the rest of the surfaces. It's time to make some updates, starting with the stained backsplash that you've been glaring at for years. A backsplash with metallic details can create a regal effect that stands out in the room. Even if you didn't spend a lot of money, this type of backsplash looks high-end.
Luxurious Countertops
Kitchens and bathrooms with granite countertops were popular in past years, but they're beginning to look dated. More and more homeowners are swapping out this material for marble, which is incredibly luxe and chic. If you want to spend less, opt for installing quartz countertops, which have a similar style and are more affordable.
White countertops can help create a light and airy setting that allows the bathroom or kitchen to appear cleaner and more spacious. You may also find yourself feeling more energized from the additional light.
Furniture with Nailhead Details
Two words: 80s oak. It may be durable, but let's face facts — it's pretty bland. Cover up or replace oak headboards and couches with nailhead details, creating a high-end contemporary style in a snap. Velvet furniture also makes a statement, and tends to make a space look professionally designed. (It might not be the best choice if you plan on having the grandchildren over, though.)
Redecorating your home will allow you to take on a new project as an empty nester and transform your surroundings. By using the right materials and fixtures, your home can look mature and inviting without screaming "old lady."
Jorge Daniel Tapia Sidas