10 Landlord-Approved Ways to Make Your Apartment Beautiful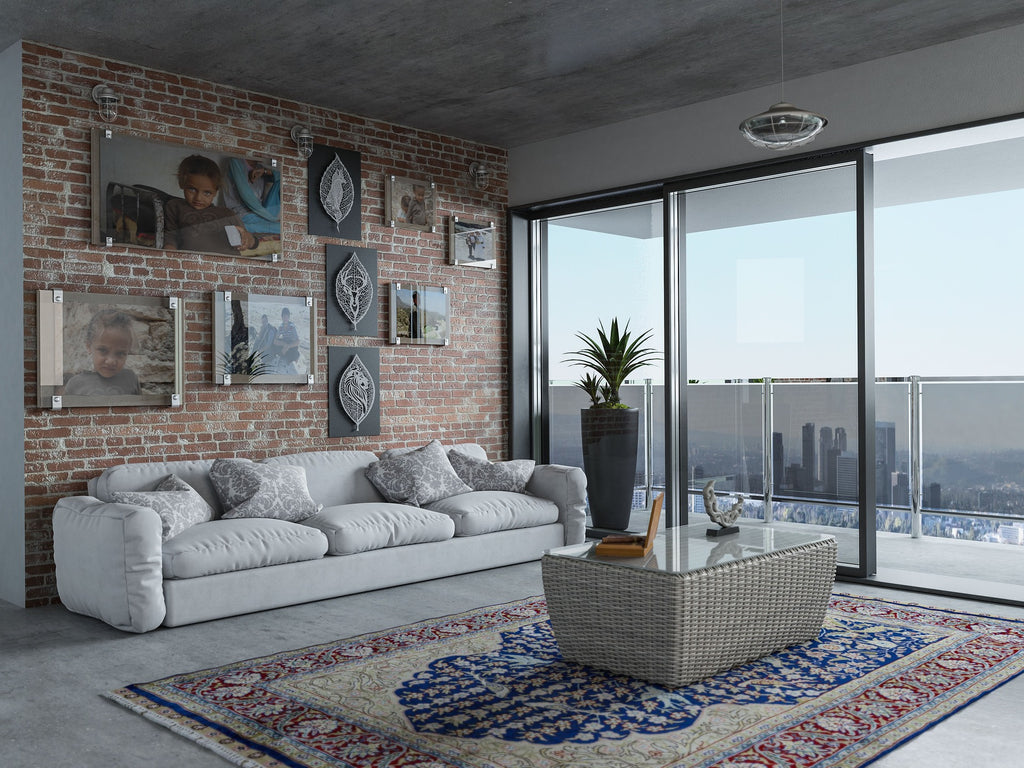 Renting a home frees you from maintenance costs, mortgage payments, and property taxes. However, it also comes with restrictions, such as limitations on the ability to modify your living space. If you are searching for a way to make your rental truly unique, you don't have to despair. Here are ten ways you can beautify your home's interior without violating the lease.
1. Layering Rugs
Area rugs can totally change the feel of any room. Rugs come in all sizes, colors, and materials — and contrary to popular belief, they don't have to be expensive. This makes it easy to add different textures, or colorful life to a room from the ground up.
2. Furniture Paint
Most leases prohibit painting walls. However, there is nothing against painting your own furniture! Fill the color void by giving your wooden furniture a bright face-lift!
3. Peel-Away Wall Decor
You may not be able to paint walls, but you can decorate them with removable decals. Nowadays it is easy to find peel-away wallpaper and sticker-like decor. This makes it easy to add style to your walls without causing permanent damage.
4. Accessorize All You Want
Adding fixtures to a rental is a big no-no. However, you are free to accessorize to your heart's content. Use throw pillows, slipcovers, and drapes to spice up an otherwise plain room.
5. Open Up With Mirrors
Large mirrors make small spaces seem more open. Get creative with mirror placement to make your home feel more spacious. You also have the opportunity to add more style by altering the mirror frames.
6. Light it Up!
You don't have to conform to the pre-installed lighting in your rental. Instead, use your own floor and table lamps to provide the right ambiance. Some companies even sell detachable wall sconces that run on battery power.
7. Incorporate Command Hooks
Command hooks are usually left out of home decorating. Yet, they can be convenient, temporary fixtures for hanging decorations. You can use them to hang small plants, strings of lights, or roped decorations. The best part is that you can stick them practically anywhere!
8. A Touch of Tapestry
Hanging colorful tapestry on the walls immediately changes the feel of a room. Try hanging it over a bed or behind a dresser for a beautiful, contrasting background.
9. Floral Displays
Every home should contain flowers for freshness and color. By adding several bouquets of silk flowers to your rental home, you can create a lively, inviting atmosphere. Be sure to pair your arrangement with a unique vase for added flavor.
10. Open Up Storage
Your kitchen or bedroom items don't have to hide behind storage doors. Instead, leave commonly used items out in the open by using a metal shelving set. These standalone pieces look great and help organize at the same time. Arrange your items in a creative way to spruce up the look.
Rentals Don't Have to be Boring
Everyone deserves to add a personal touch to their living space. But landlord restrictions often put a damper on one's ability to so. The tips above will help you personalize your rental without affecting your security deposit.