Home Appliances: Eyesores or Modern Art?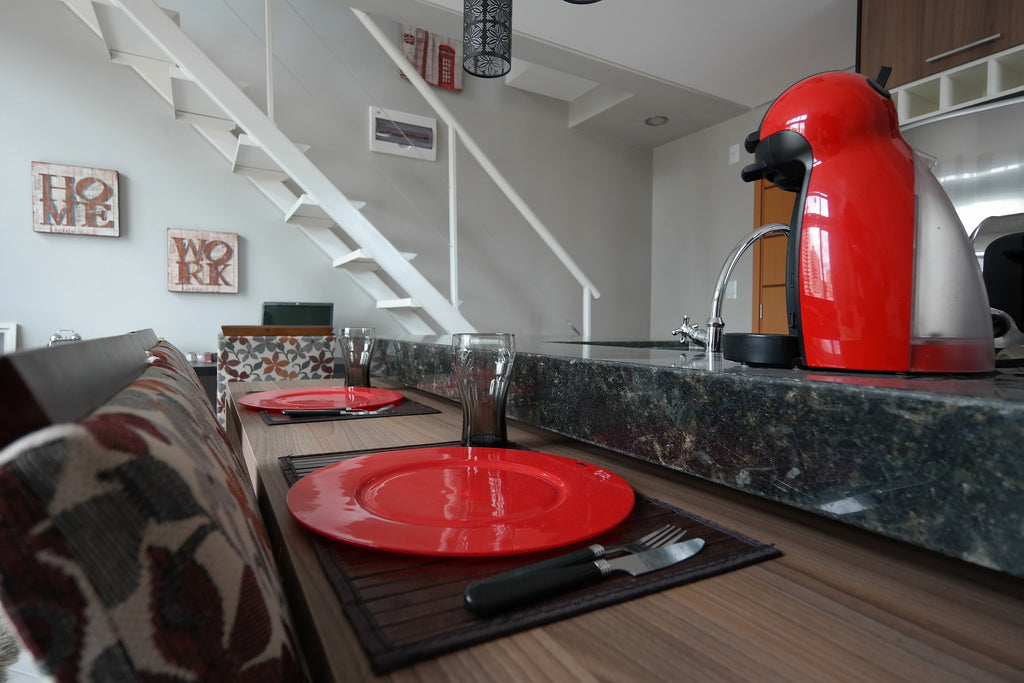 You want to a beautiful home, but sometimes necessary appliances get in the way of your aesthetic. Where do you draw the line? Can there be compromise? Here are four common home appliances that aren't a totally lost cause.
Washers and Dryers
These two machines have haunted homeowners for decades. They are hard to ignore: blocky, huge, and noisy. Until recently, there was no such thing as a good-looking washer or dryer. Newer models are sleek, quiet, and come in a range of colors to match your laundry space (Electrolux). But if you have older models, you can hide them and disguise them well if you store them out of sight and use the same paint color as the machine color. If you're artistically inclined, create a work of art with them as the canvas.
Sound Systems
For years, sound systems haven't exactly been pretty things. The oldest models had brown casing and took up a lot of space. They hardly ever matched anything else in the home — although the trends of home decor are debatable as well. Due to innovations in technology combined with the efforts of artistic product designers, sound systems can now be works of art that bring your home together (Home Designing). This is especially true if you connect them to your home's automation system.
Security
Security systems used to be bulky and noticeable. Not so much anymore. They may not be a complete work of art, but the sensors that detect if a door is open are much smaller and stealthy than before. Furthermore more, video surveillance is an inexpensive add-on to your home security system (Protect Your Home) and can be hidden outside above the entrance in a way that you can barely see it unless you're really trying to notice it. They may not perfectly fit your aesthetic, but at least they won't detract from it, either.
Kitchen Appliances
If your appliances match, they can be a beautiful addition to your home. If you have all brushed chrome appliances like the fridge, stove, and hood, then you can obtain a modern chic look. Same for colored enamel and wood paneling. But make sure that your appliance style goes with the flooring and lighting as well. If one thing is off, it can throw the whole design off and become a major eyesore quickly if you're not careful about how you match them with each other.
Depending on the color and style, and how you dress it up, an appliance can be ugly or it can add to the look of your house. Don't worry if something doesn't have the look you're going for though. You can make changes to make virtually any appliance more than just tolerable. Get inspiration in our Journal of Art, Design & Interiors!
Jorge Daniel Tapia Sidas