Six Simplistic Designs for the Modern Minimalist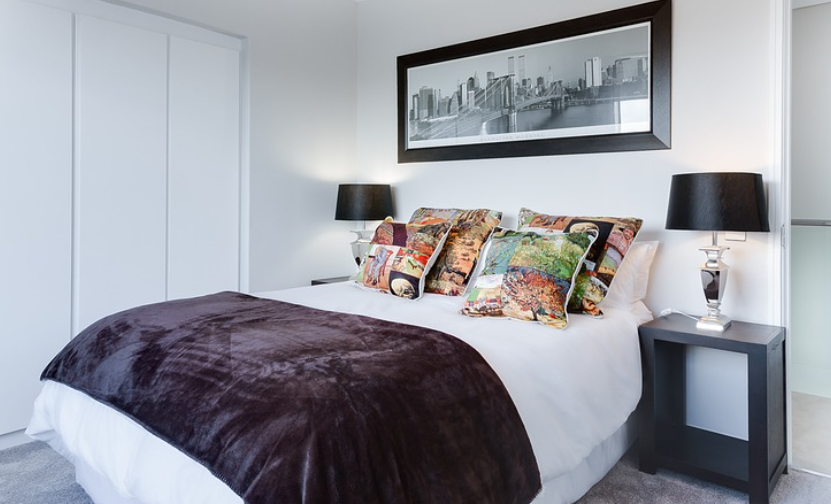 Minimalism is a look continuing to grow in popularity across all realms of life, particularly in interior design. Minimalist design is based in simplicity and makes the most out of any small space. If you're looking for a practical and clean look for your home, then follow these tips!
1. A Statement Piece
Minimalist designs often follow one neutral color scheme. The overall color of the room flows together, whether that color is gray, brown, or white. One way to liven up such a color scheme is to insert one piece of furniture or decor that really pops out, such as a red area rug or accent table. You could even get creative and use custom made pieces to suit your personal style. Use a simplistic sliding panel door, ornate vase, or wall art you either make yourself or have commissioned. Go one step further and experiment with textures to really make the space interesting. 
2. Simple Shapes
Use geometric furniture with clean and sharp edges to really bring the theme of minimalism together in the room. Using intricate designs or patterns will ruin the simplicity and flow of this theme. Rather, opt for beds and sofa sets that are close to the ground and boast sleek, straight edges. 
3. Open Space
Minimalist designs shy away from any and all kinds of clutter, making them the perfect choice for small spaces. Avoid crowding by incorporating less décor and one big piece of furniture in living rooms rather than several small ones. By doing so, you will make the overall room look larger since there will be more open space.
4. Pay Attention to the Accents
Minimalism doesn't necessarily mean lacking in decoration or accents. Rather, it means you pay more attention to the details and choose ones that appropriately follow the flow of your space. For example, incorporate a set of neutral toned vases across a sleek mantle or add a single line of accent tiles along the otherwise clean, white bathroom. Doing so adds specific focal points without taking away from overall look.
5. Light
Incorporating plenty of natural light into spaces makes them look bigger and more open, following a minimalist theme with little effort. This will emphasize the uncluttered space and neutral color palette, while denoting the few statement pieces.
6. Sleek Paneling 
Use cabinetry and panels that are flat and slab-like in appearance. These looks emulate walls that blend in and reduce visual noise, which gives off a soothing appeal. You can play around with textures and color to fit in with the rest of the room.
By utilizing these tips, you can easily clean up your current space for a more minimalist look. The best part of these looks is that they're low-maintenance. Furthermore, since minimalism requires such few pieces to complete, the look is quick and simple to do.